Click on any link to visit any page listed here.
Custom RC Boats International Hobbies AMPS boats and motors are BACK! This is a great website that allows you to custom build an RC boat.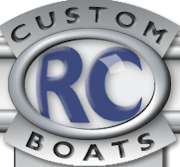 Chinewalker's Place A great website to see toy boats, outboards, old outboard ads and Antique outboards. Scott sells toy outboard stands and boxes too!
Alterscale miniature outboards Want to buy a finely detailed toy outboard at an extremely reasonable price? Try the Alterscale website for the finest toy outboards ever made!
Scott-Atwater Outboards Need to find information, parts, etc., for your Scott-Atwater outboard? Here's a great website for all of your Scott outboard needs.
Antique and Classic Outboard Motor Paint Need paint and decals to restore your real antique outboard motor?
Antique Outboard Motor Club Website Do you love antique outboards? If so here's a club that's afflicted with the same sickness!
Skip Hagerman's Antique Boat & Motor Mania. Great site for pictures of old motors, including racing motors. Very informative.

Buy online the finest Miniature Cotton Flags printed on both sides, in over 250 (National, Maritime, Historical, Club and Company) designs in 10 sizes from 3/8" (10mm) to 6" (150mm), Cotton Signal Sets in 4 scales from 1:350 to 1:24, Self Adhesive Vinyl Flags in all 10 sizes, Sheets of Vinyl Lettering in 9 sizes from 1/8" (3mm) to 1" (25mm), Individual Vinyl Lettering in Pennant Font "Warship Typeface" and Arial Font in 4 sizes from 3/4" (20mm) to 2" (50mm) and RNLI Bow Emblems. This is a great place to buy Flags for your model boat. They make real cotton flags and Vinyl Lettering that are terrific! I bought a Century Burgee and ensign stern flag for my Sterling Century Sea Maid boat and they look great! They also do custom work for people. Visit their great site at: http://www.modelflags.com or email Brian at ModelFlags@aol.com.
All Scooters is a website for people looking to buy a Scooter. They have an excellent selection of scooter and I was amazed at how many different types of scooters there were for sale. The home page reads: "Oh, for the good old days, when "scooters" meant toys which children, usually boys, rode. It was a vehicle consisting of a footboard mounted on two wheels with a long steering column and started by pushing off with one foot." Now there are so many more available. Visit them at: www.allscooters.biz